What's Happened On This Day
Go back in time to see what's happened on a particular date.
Dates and time are natural elements for a watch and What's Happened On This Day is the best fit for an app that runs on the Apple Watch.
It is useful because it allows you to learn something that you don't know and it stimulates curiosity, because each day it proposes to you what's happened the past years on the current date.
The app subdivides all the information on these categories:
Events

Births

Deaths

Holidays and observances
If you want you can mark as favorite a particular element of a category or share it with your friends or follower (on the iPhone app).
Then you can have those information on your wrist using the watch complications.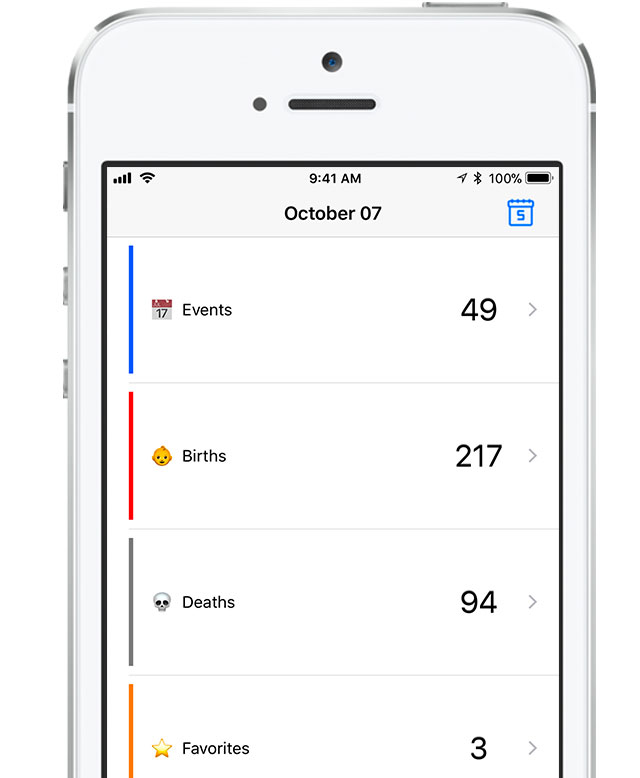 The app groups the information with categories
so to give you a quick access
to the information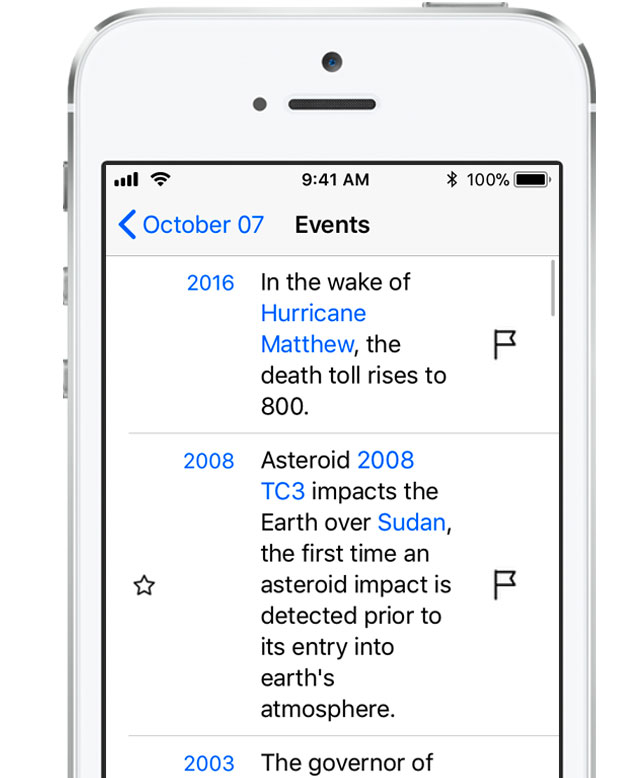 Each element shows you the year in which it happened and the possibility to be marked as favorite
or share them with friends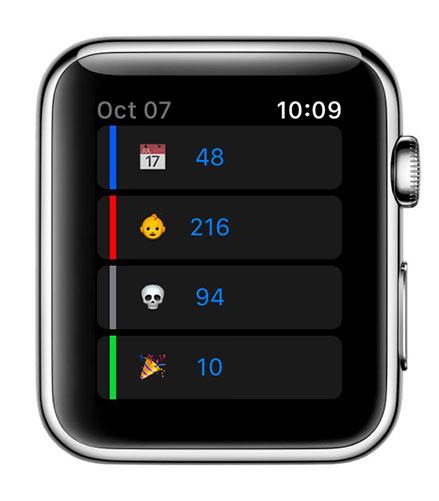 A simplified version of the categories view
is given into the watch face
with elements' counter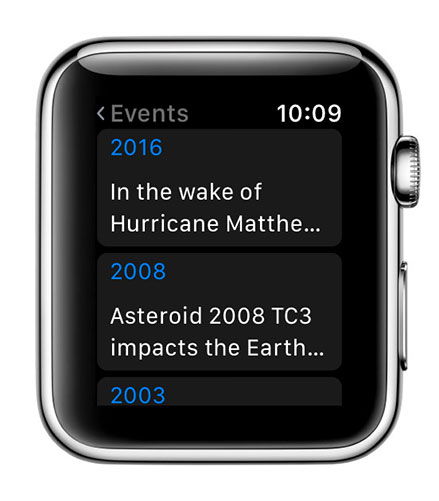 A simplified version of the element's text
is shown into the watch without
web links for details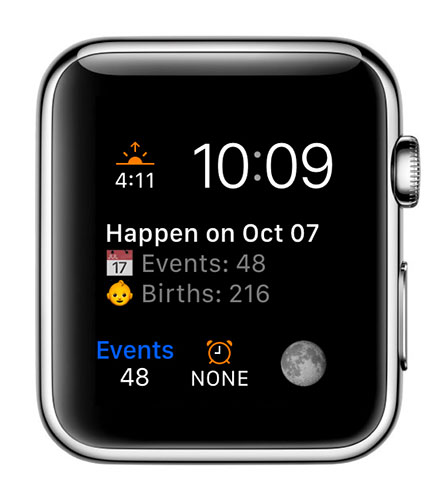 Add the complications to your watch face.
In this way you will have the updated
events on your wrist